🎉Happy Principal Appreciation Day🎉 SGA and all of Harmony wants to THANK YOU, Mr. Sullins for being a wonderful principal and leader for us!! You care so much for each and every one of us!! We honor you today!! Thank you!! We hope you've enjoyed your special day!!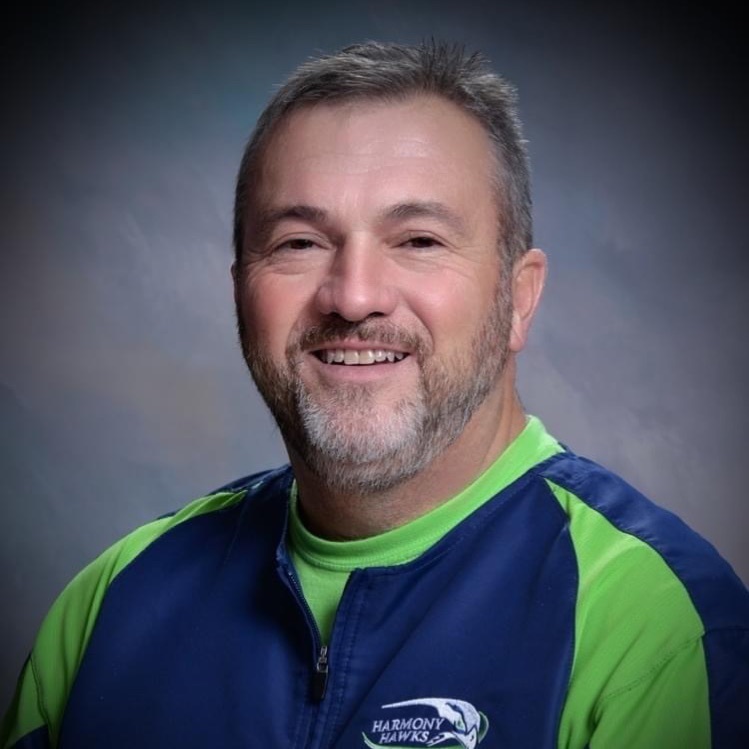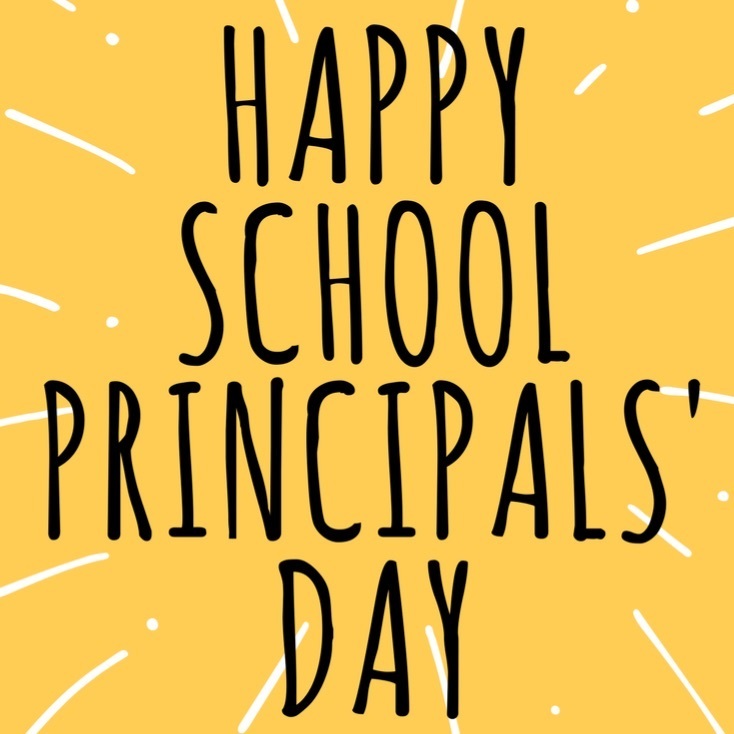 💍We had the opportunity to shower Miss Calvert today as she prepares to get married in a few weeks!! We are so excited for her and Cade!! 💙Thank you to everyone who came and showed Miss Calvert love at this wonderful time in her life!! 💚It sure is fun celebrating all the amazing things happening at Harmony!!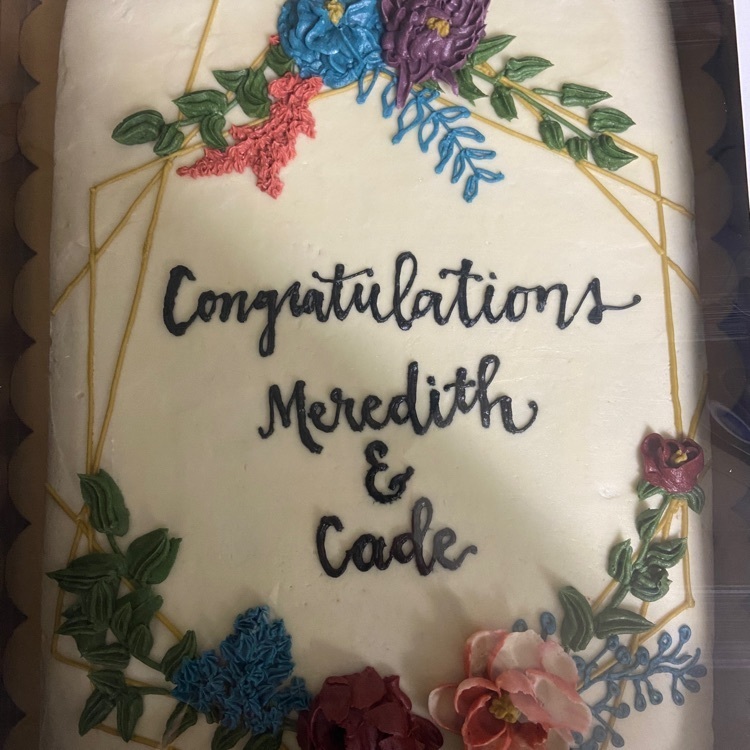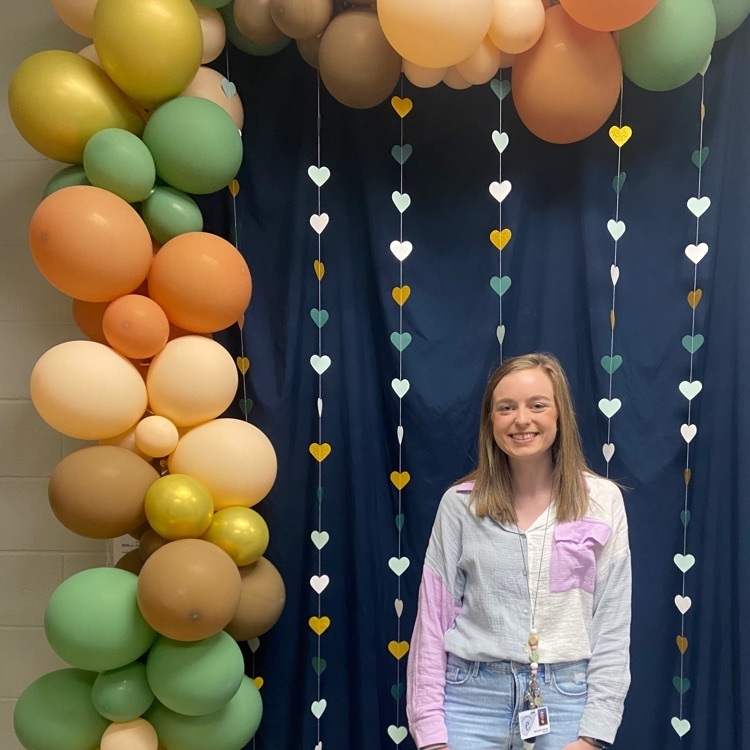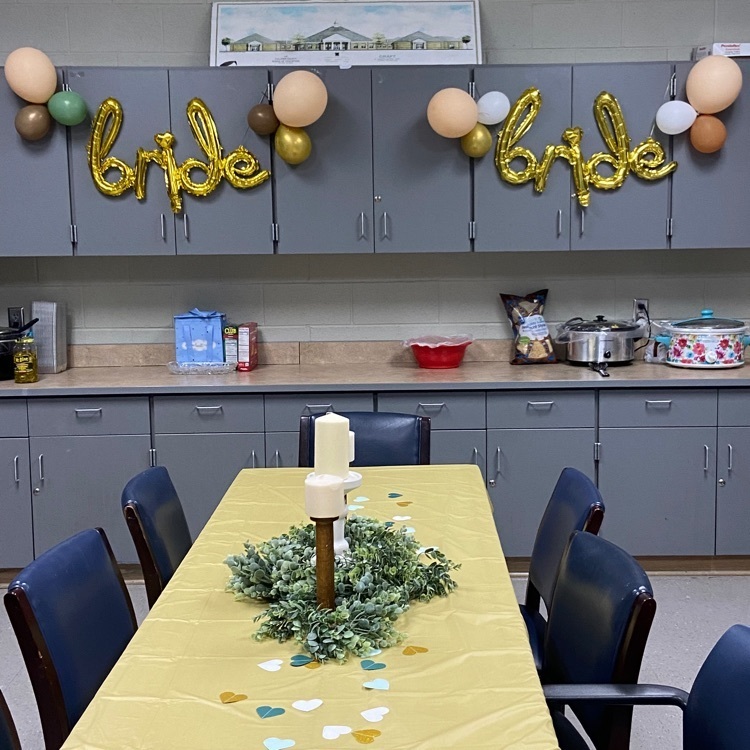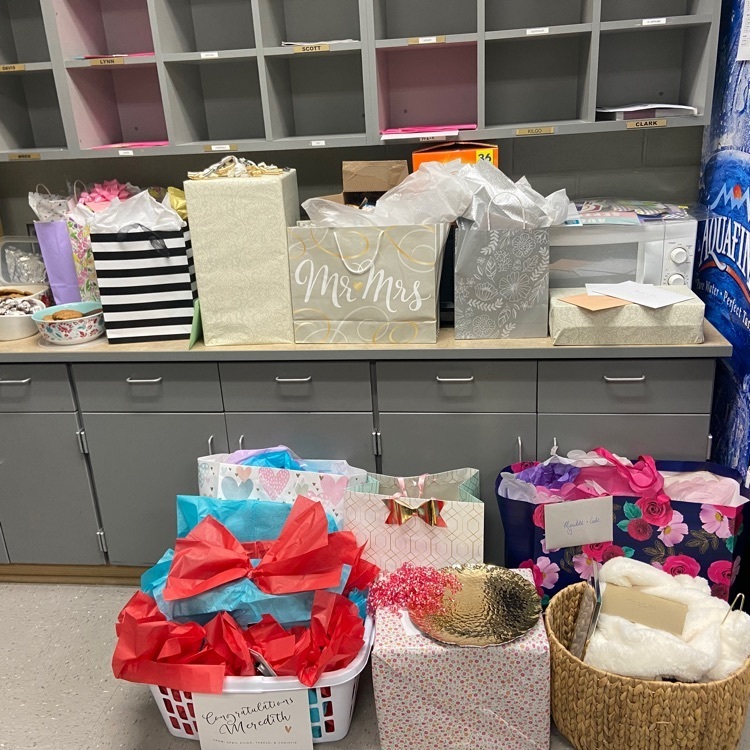 📝THANK YOU!!📝 💚Harmony SGA wants to wish these two special ladies a very Happy National Administrative Professionals Day!!! We appreciate all you do for us here and the way you take care of all of us!! 💙We love you Mrs. Sonda and Mrs. Christie!! Enjoy your special day!!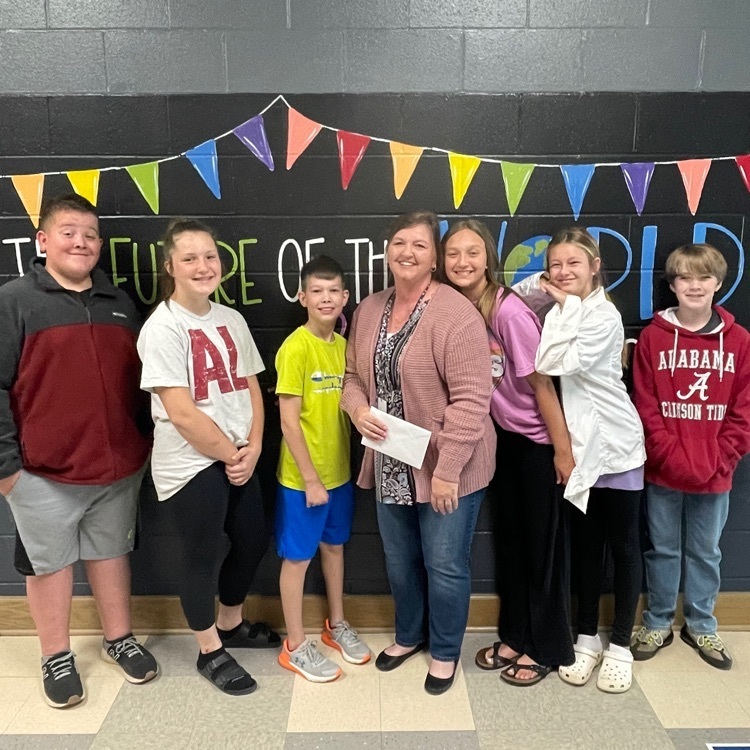 Krispy Kreme pick up time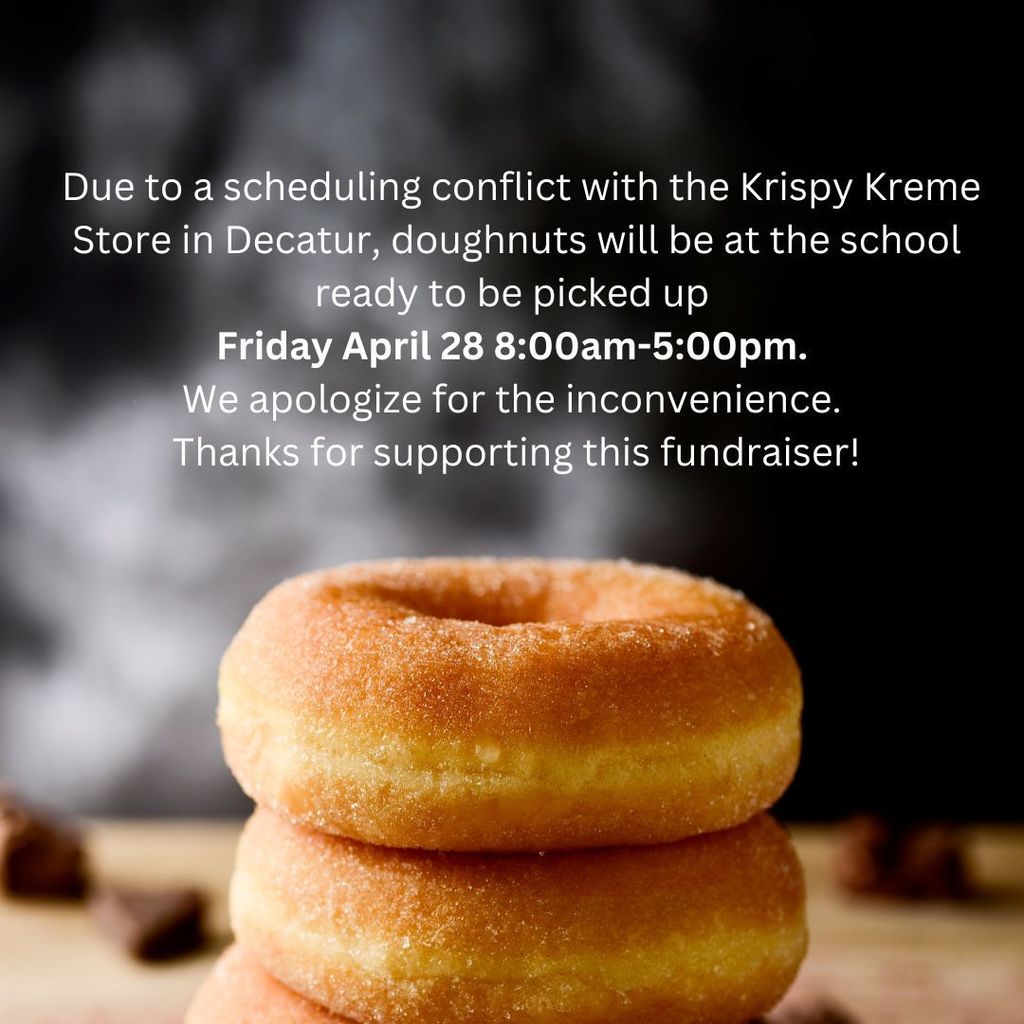 🚌Bus Driver Appreciation Day!!🚌 💙These ladies are near to the heart of all of us at Harmony!! They make sure our students arrive safely to school and back home each and every day!! 💚SGA wants to say "Thank You" for all that you do!! Laura, Judith, Heather, and Tammy ~ y'all are the best!!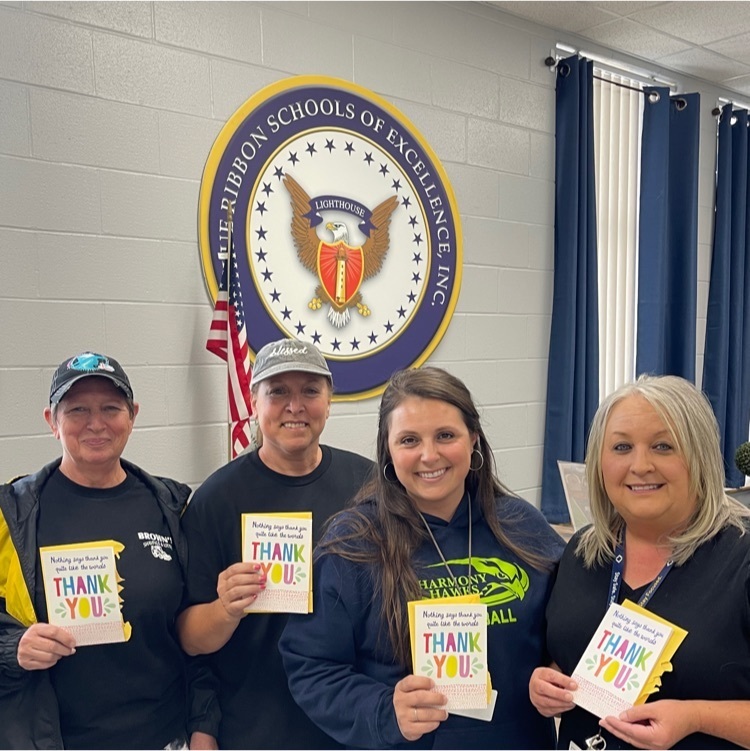 ☀️Mrs. Jones' 1st Grade class enjoyed Cha Cha's Shaved Ice today as a special snack!!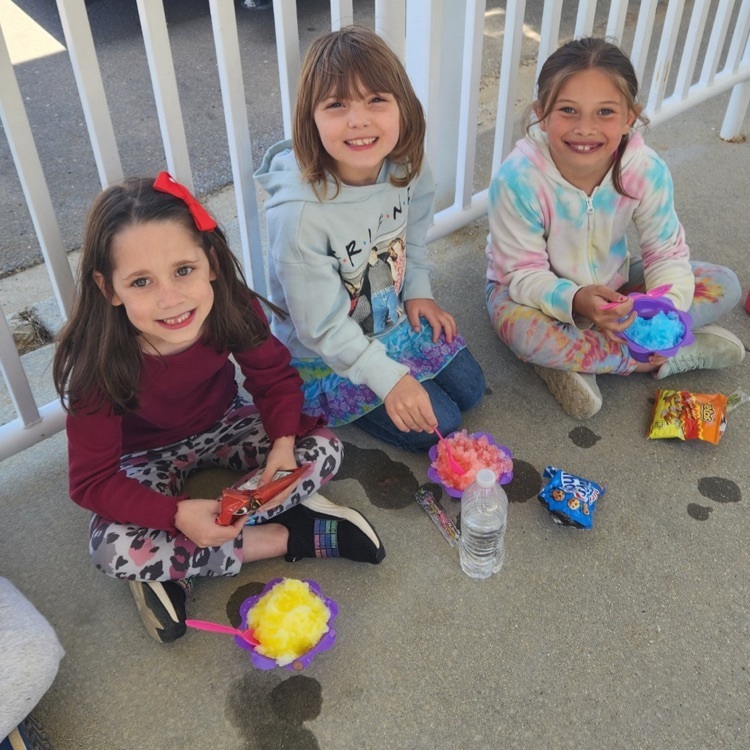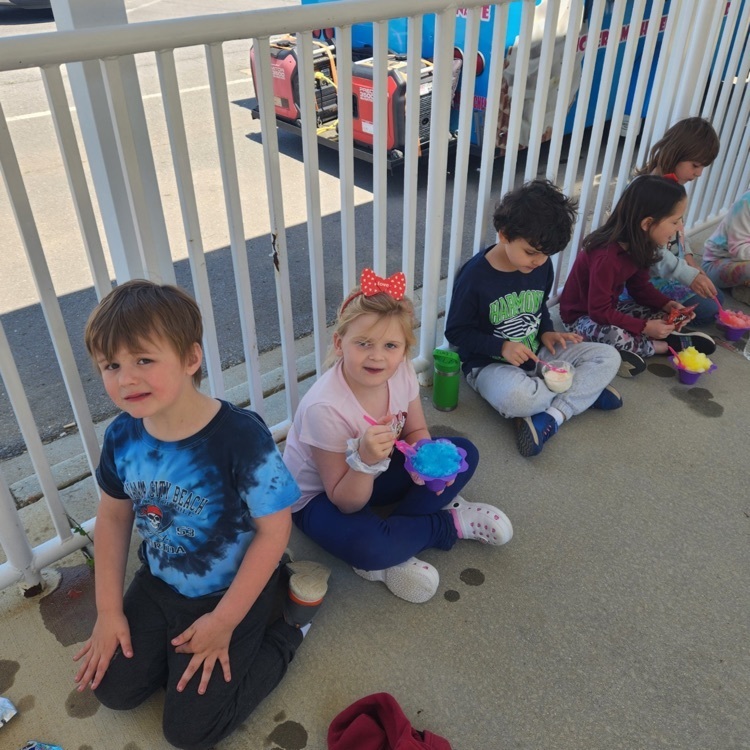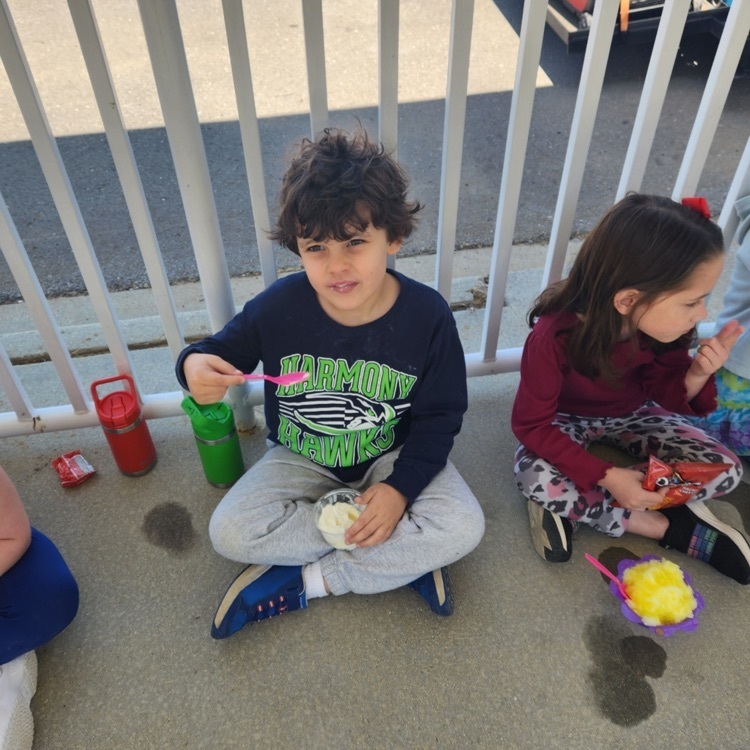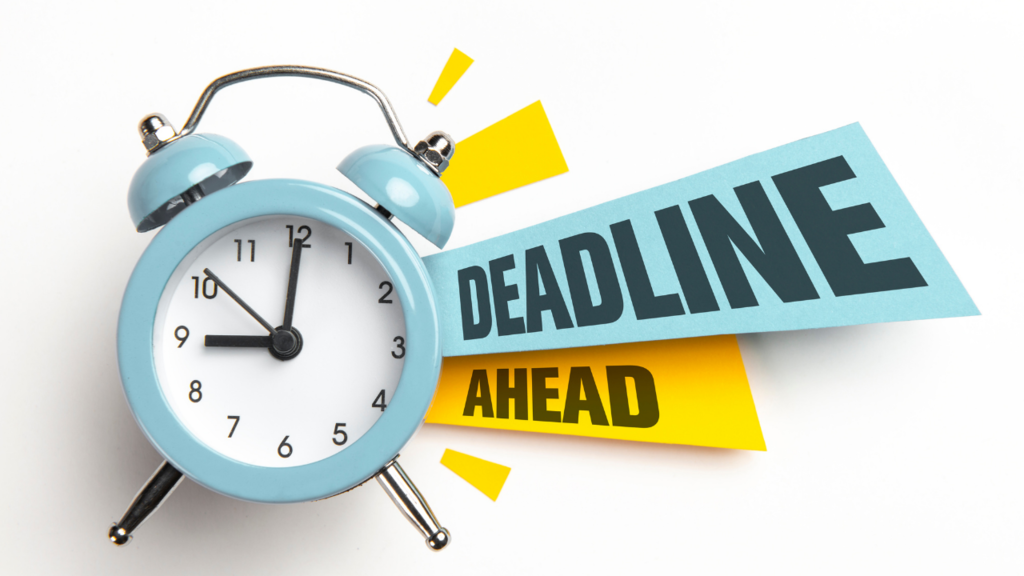 We will support the Link of Cullman County in their food drive by bringing jars peanut butter and jelly> More info will be sent home next week.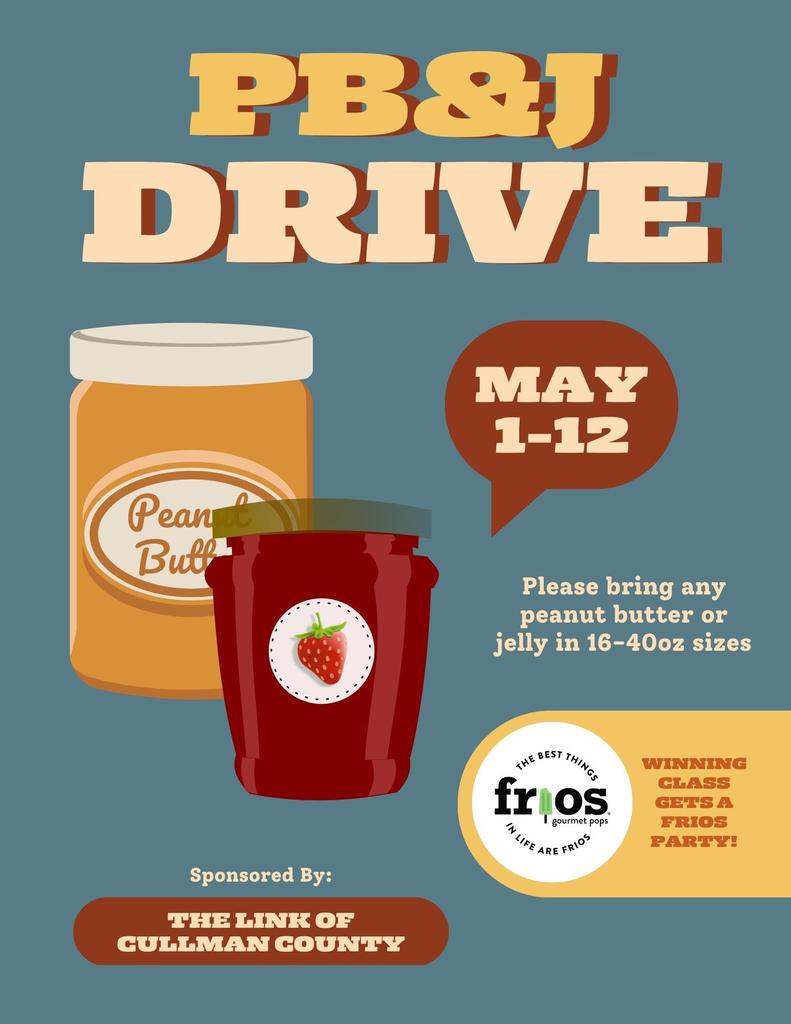 🍀Congratulations🍀 We want to say a special "Congratulations" to Mrs. Rachel Campbell and Eli Sandlin for being our Harmony representatives and winning in the Cullman 4H County Round-Up!!
We're working toward certification in the Alabama Wildlife Federation Outdoor Classroom Program. We will have a work day on April 27. Look for a form that was sent home with your student.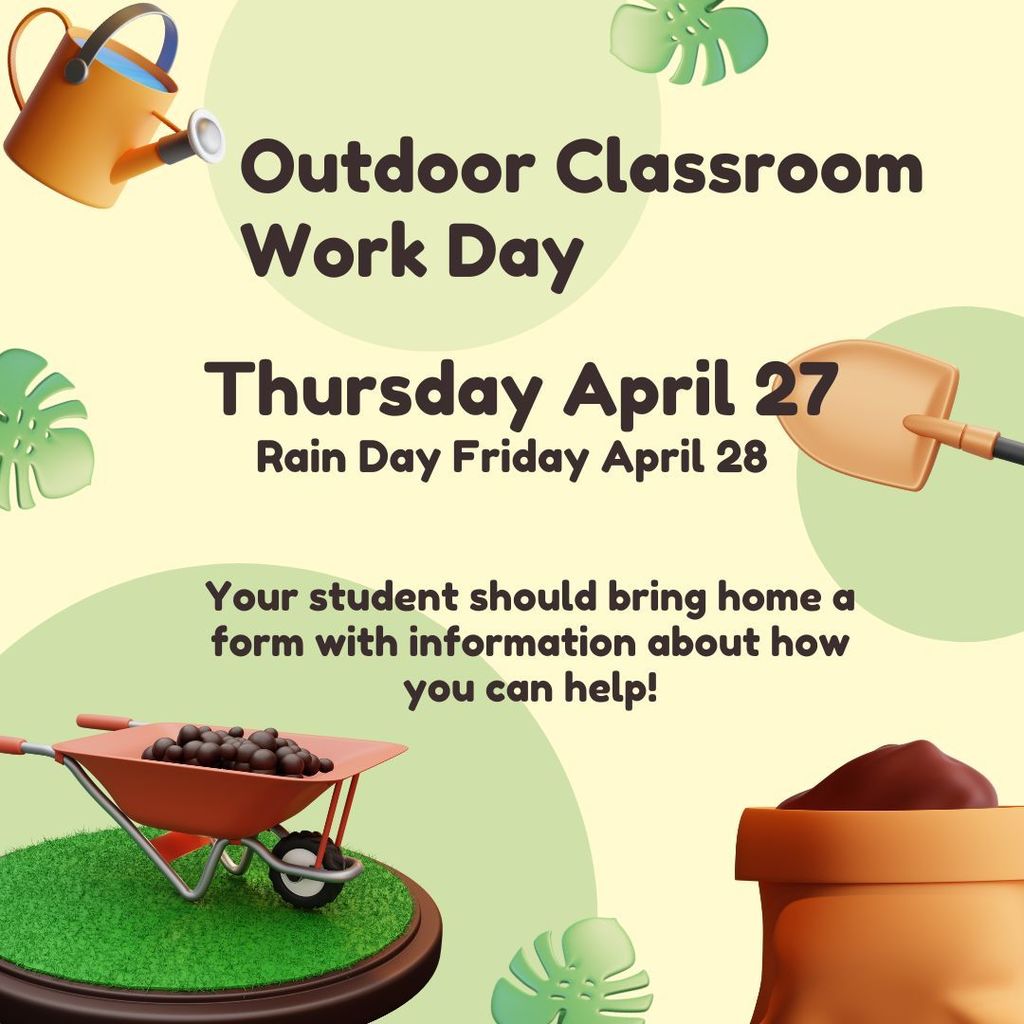 🐣Our Harmony Lunch Ladies are "Egg-Cited" about Easter and our cafeteria!! 🐣They support us each and every day!! We appreciate you so much!!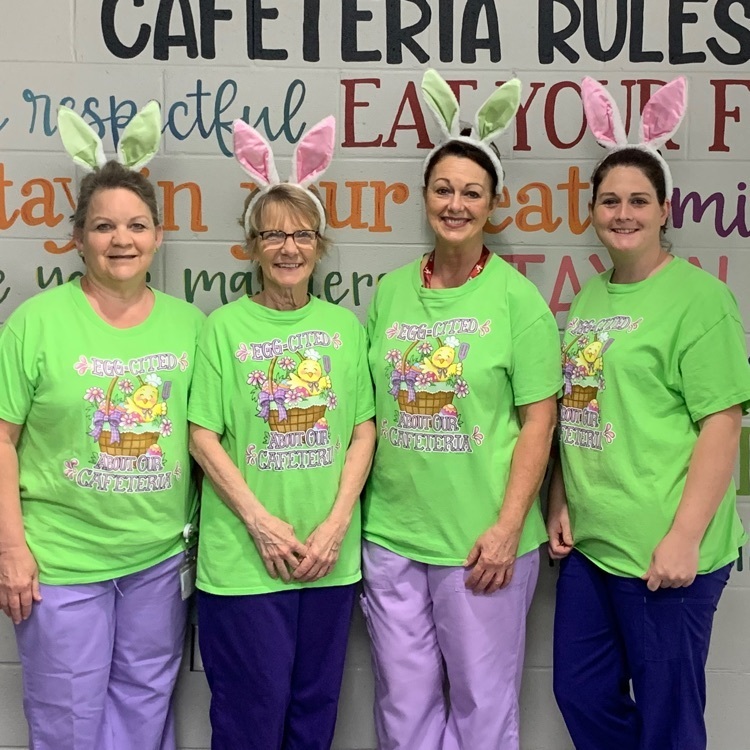 🧢👒Tomorrow is HAT DAY!! 🎩⛑️ After the recent tragic accident involving one of our students, we would like to offer all of our faculty and students the opportunity to wear a hat on Thursday 4/6/23 and donate $1.00 to help fund the expenses for our student who is in the hospital and will be for an extended period of time. If you would like to donate extra money to this cause, we will make sure that all donations go directly to the family to help take care of their expenses. You can turn your money in to a teacher or an SGA sponsor. We love our Harmony Family! Thank you!

💚Paraprofessional Appreciation Day!!! 💙A special "THANK YOU" to all of our paraprofessionals here at Harmony!!! We need you! We love you! We appreciate you!! 💚Mrs. Ronda Holt, Mrs. Sheridan Wren, Mrs. Calli Garmon, Mrs. Katy Fuqua, and Mrs. Marcia "Mimi" Yearwood - you mean the world to all of us!!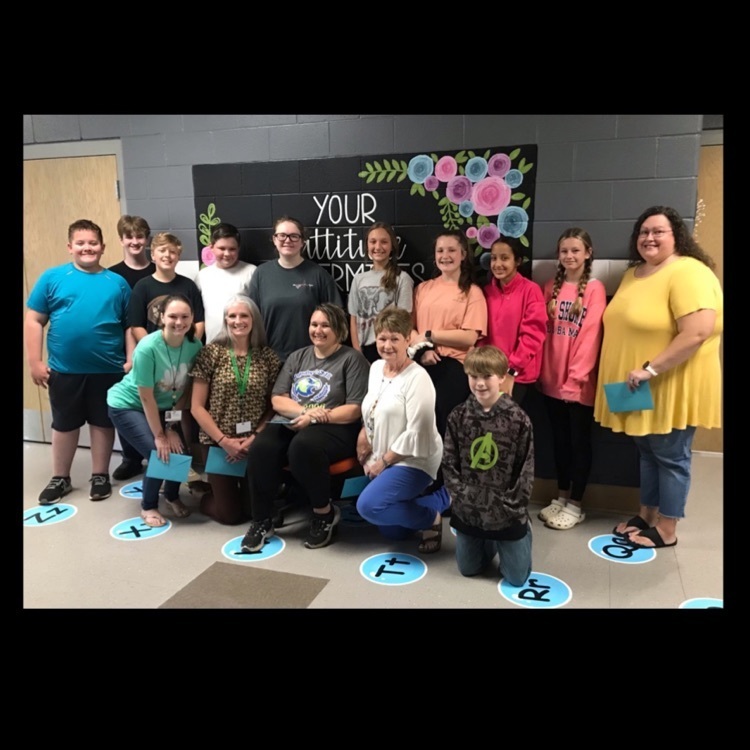 📚Happy Librarian's Day📚 SGA wants to thank Mrs. Scott for all that she does for us as our Harmony librarian!! Mrs. Scott, we love you and appreciate you!!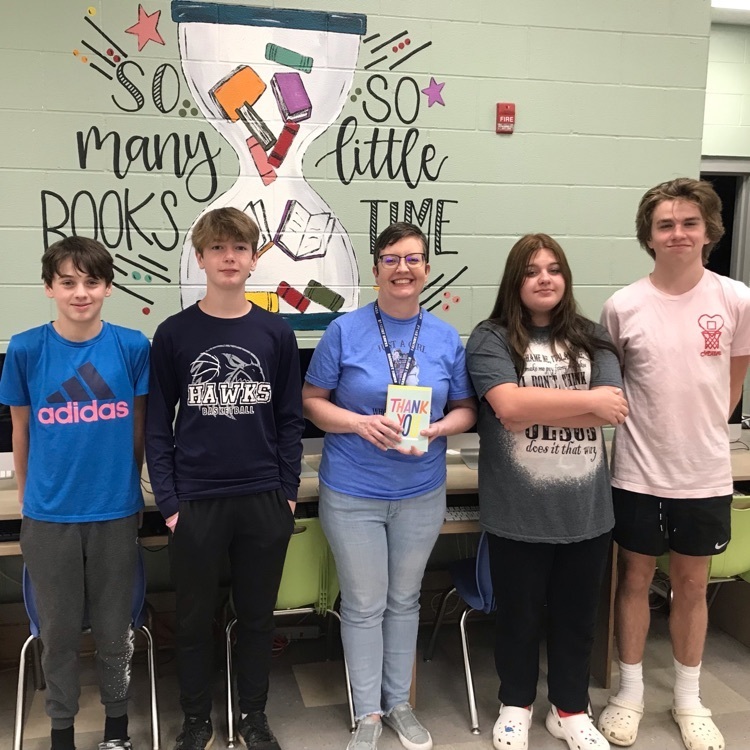 Kindergarten pre-registration is now open! If you have a child who will be enrolling in Kindergarten next year, please visit ccboe.org/K for more information.

🎉📚🎉A little creative learning and fun after ACAP testing in Mrs. Bagwell's classroom!!!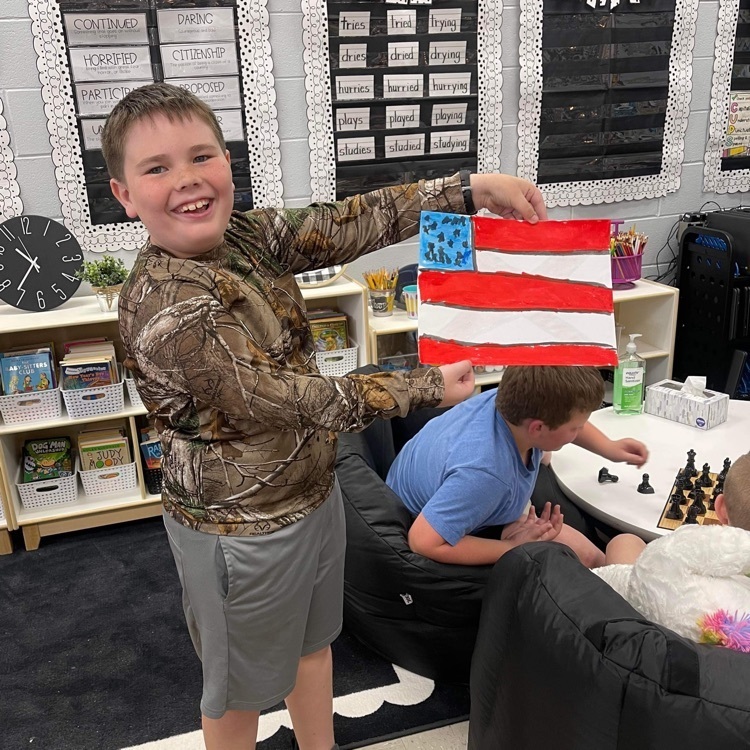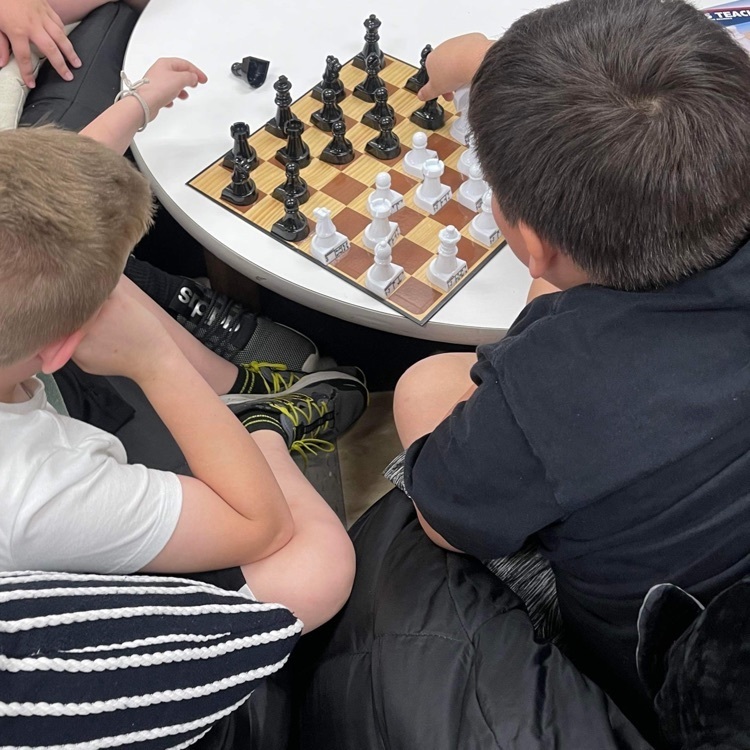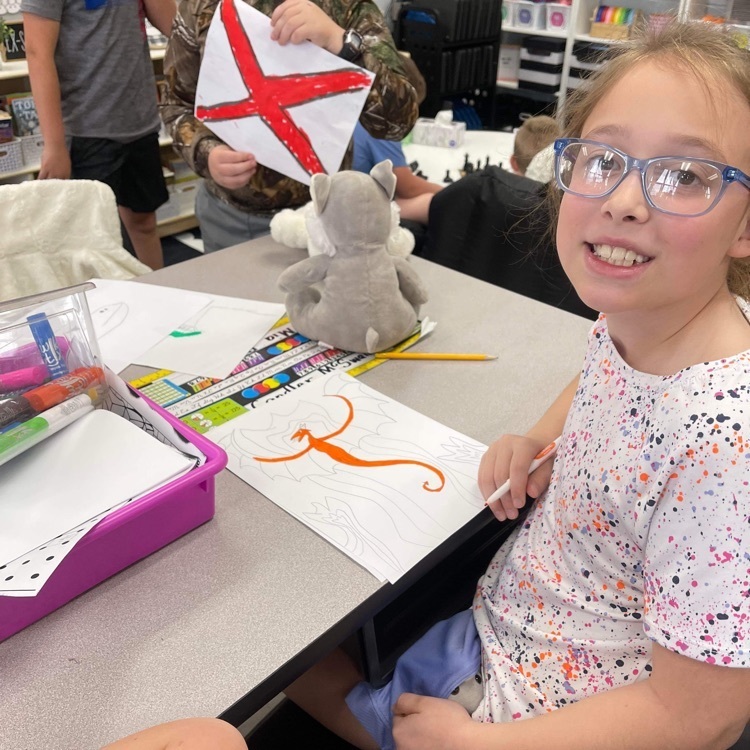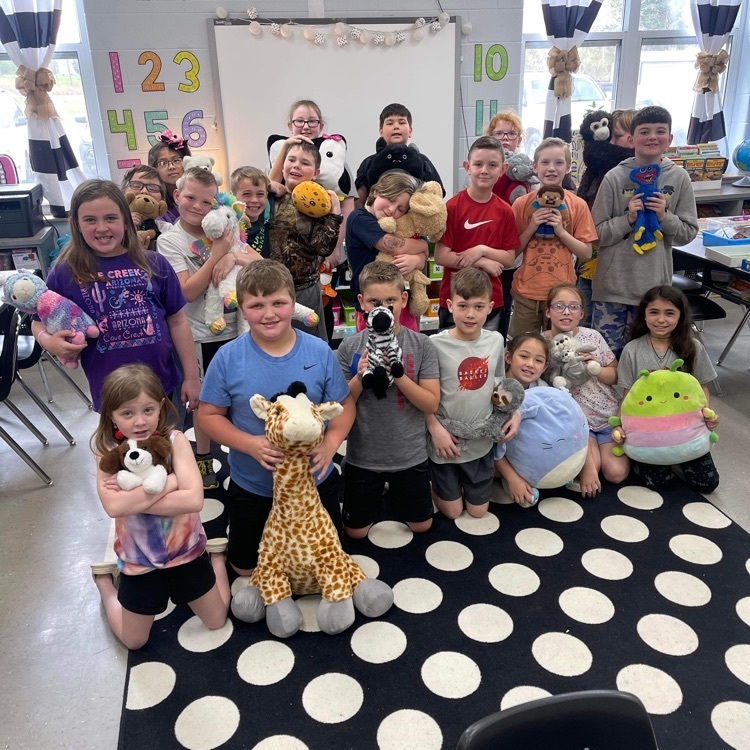 ⛰️Mrs. Campbell's class has been learning about landforms!! ⛰️They created a mold, painted them, and labeled them!! This is so impressive!! #landforms #learnbydoing #projectbasedlearning #harmonyhawks #harmonyschool #cullmancountyboardofeducation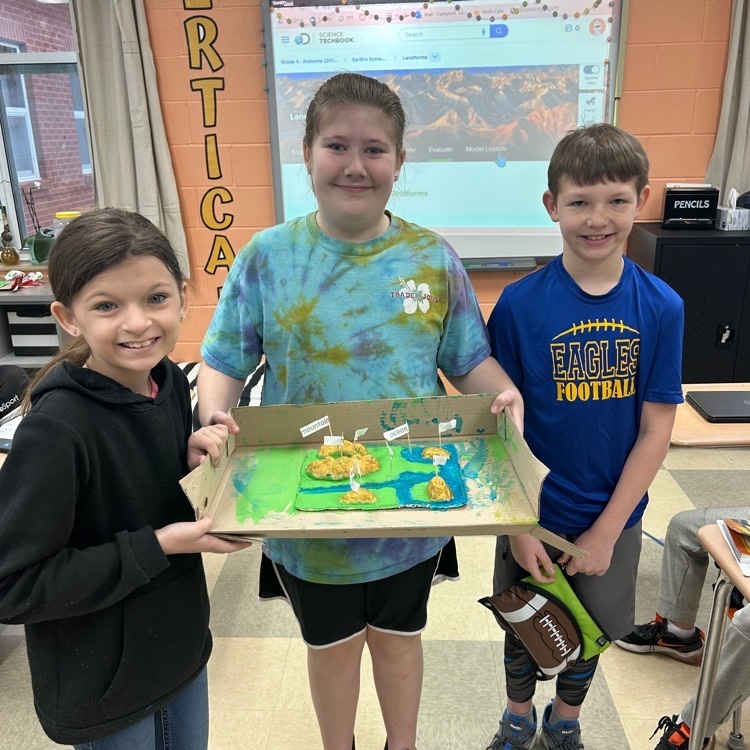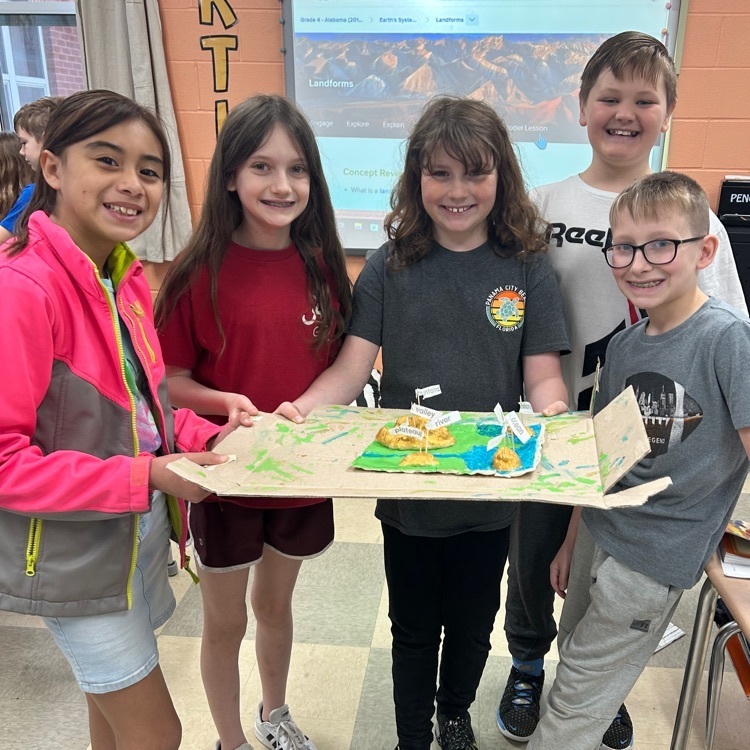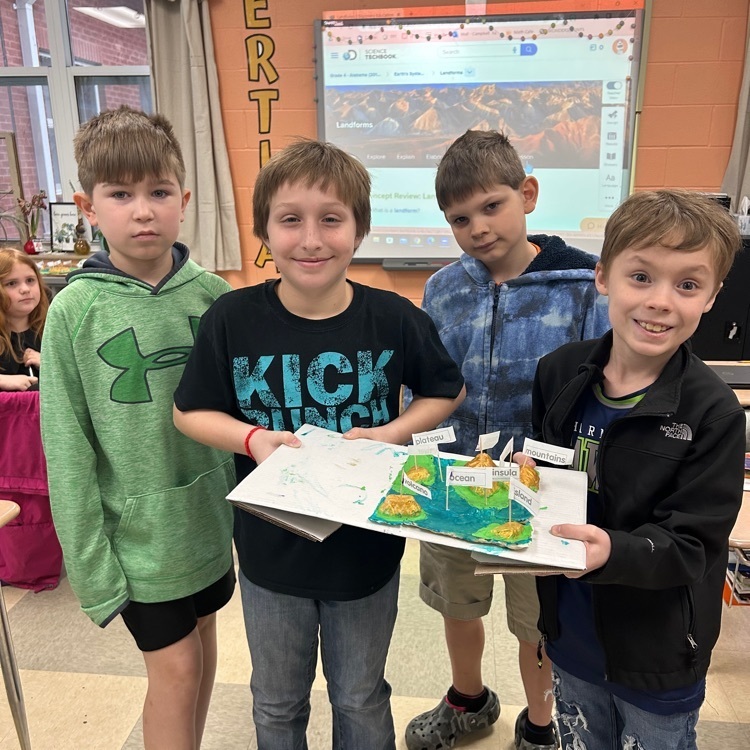 🌿Spring is almost here, which means it is time for our Annual Fern Sale! These are the same ferns we purchased last year, and they were AMAZING!! 💙 This year we will offer lush, Boston Ferns in 10 inch hanging baskets and Kimberly Queen Sun Ferns in a hanging basket or standing pot. 🌿 Each fern will be $16 or 2/$30 💙 Forms are available from students, or you can pick up one from the office or place your order with any track athlete. 🌿 All orders are due by March 22nd and pick-up will be March 24th at the gym from 12:00 - 2:00. 💙 Please make checks payable to Harmony School. 💚All proceeds will go towards our Track and Field.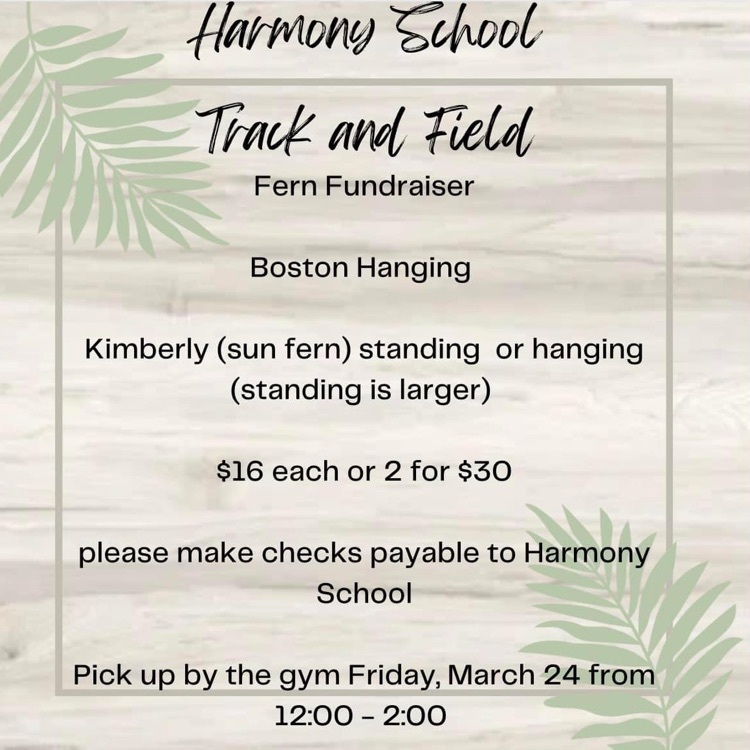 💚Thank You💚 Special "Thanks" to Emeus Baptist Church for our treats today!! You always make us feel so loved!!!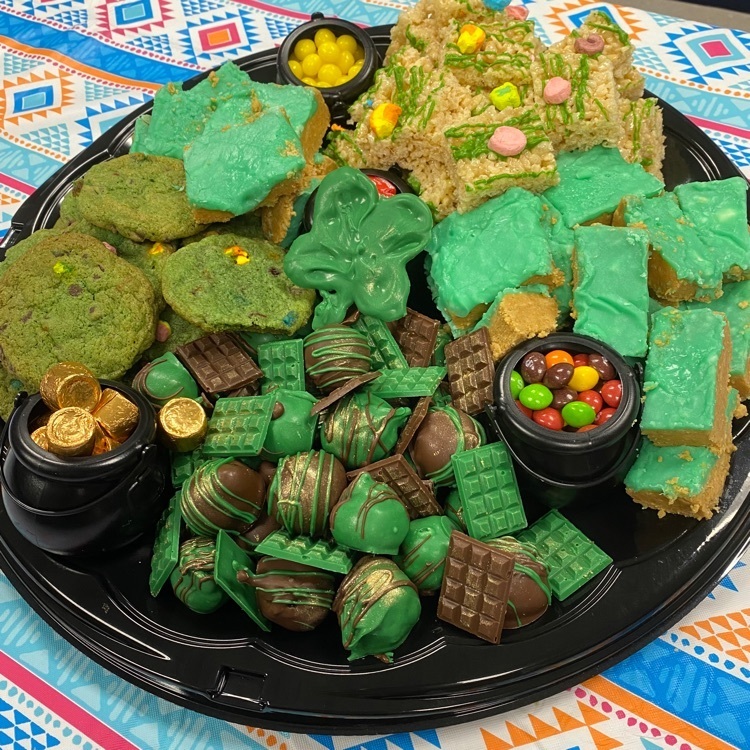 🚌📚Kindergarten Registration📚🚌 💙Now is the time to prepare to bring your child to Harmony Kindergarten Registration!! 💚We are looking forward to seeing all of our new Harmony families!!